Keyring Keysmart Carbon edition
The most techy of all Keysmarts
Carbon Edition is new for 2023
ORGANIZE YOUR KEYS: No more bulky key rings, annoying fist bumps and key jingles. Organize all your keys in one slim key ring that fits perfectly in your pocket. 
2-14 KEYS: The package contains 2 sets of screws, one that holds 8 keys and another that holds 14 keys. Choose your favourite key



CARBON FIBER: KeySmart Carbon Fiber is available in 3K Weave and Red Forged Carbon. Highly durable and built to last, it features black stainless steel hardware and ultra-strong 2mm thick woven carbon fibre plates.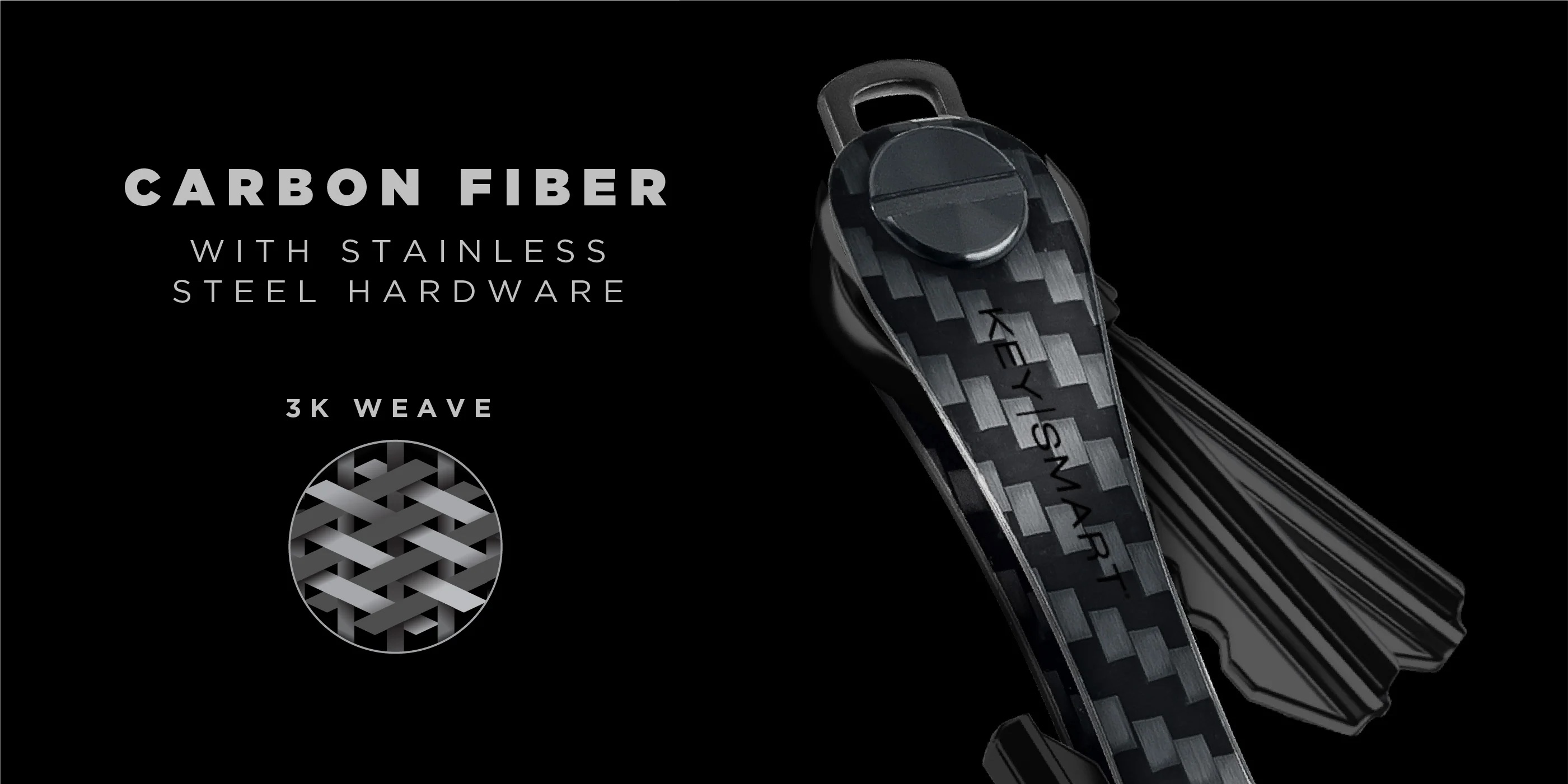 CREATE YOUR OWN PERSONALIZATION: Attach your car's key ring with the included ring. You can also create your own custom multi-tool by adding tools (knife, keysmart tool, mag-connect ...).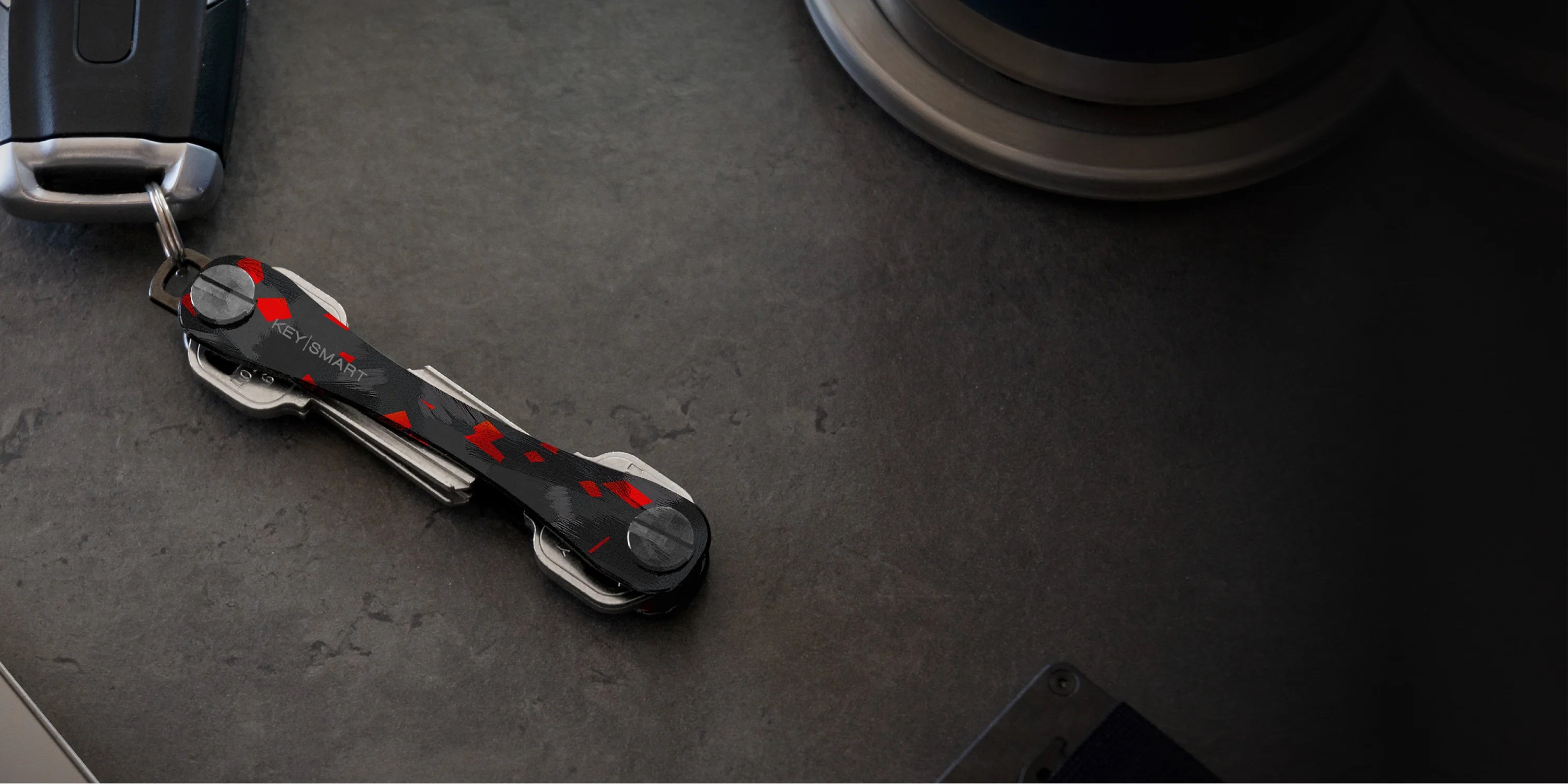 THE PERFECT GIFT: The KeySmart Carbon Fiber is suitable for a contemporary lifestyle, making it an ideal gift for friends, husbands and fathers...