Buda Ball by FLYTE
Keep cool !
Place the sphere in levitation and relax!
Buda Ball is a magnetically levitated sphere that hovers in the air. Designed to reduce our stress level, Buda Ball floats and spins hypnotically in an invisible magnetic field, creating a soothing visual experience that stops time: a reminder to live in the present moment.
4 versions are proposed by designer Simon Morris.
Oak wood base and chrome sphere.
Black base and golden sphere
White base and black sphere
Base in walnut wood and chrome sphere
Which one will you choose (you can select your model from the drop-down menu at the top right of the screen).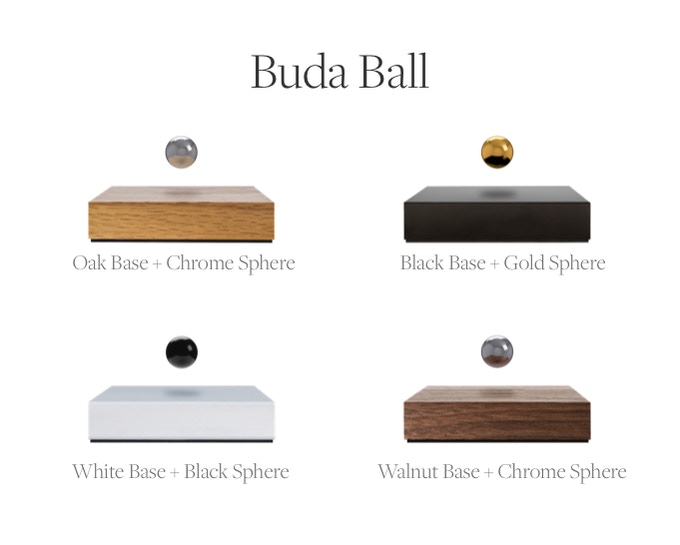 Watch/listen to Simon Morris to learn more about Buda Ball (his latest creation with FLYTE).
FLYTE has designed Buda Ball to soothe, relax and inspire. It's a gift idea, for decoration, office (for a man or a woman). Interior design is becoming increasingly important in our daily lives and FLYTE wants to contribute to making our lives more Zen.