Our Foodtech product combination. LIZ thermos and MAGWARE cutlery
Our brands combine to deliver an enhanced experience! This is the case with Noerden's Liz smart thermos bottle and Magware's compact magnetic cutlery.
With the LIZ thermos you can take your hot or cold drink anywhere. 
Its capacity of almost half a litre allows you to have the drink of your choice in a compact size.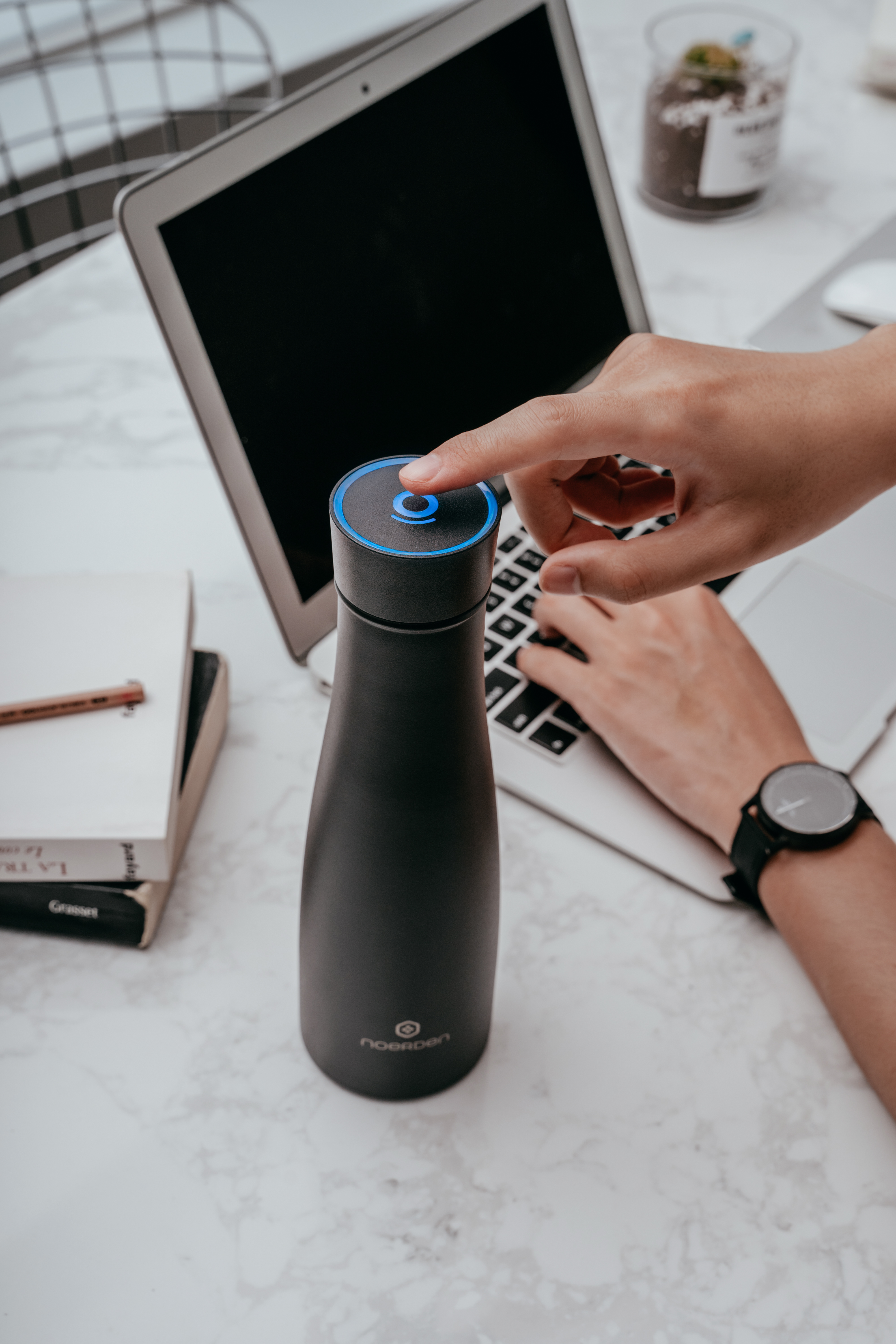 Thanks to its isothermal stainless steel wall, your drink stays cold for 24 hours and hot for 12 hours.
But above all, and this is what makes LIZ intelligent and unique, the cap of this bottle like no other is equipped with a UV lamp allowing the disinfection of the inside of your bottle in a few minutes.
As you know, it's easy to forget to clean the inside of your thermos, and you can't see inside it very well, so you need a brush most of the time to do it. With LIZ all this is simplified because the disinfection is effective and eliminates 99,9% of germs and bacteria in a few minutes: you just have to press twice (on the sum of the cap). The cap can be quickly recharged via USB and you can then enjoy the intelligent functions for a month. In addition to UV disinfection, LIZ reminds you every 2 hours to hydrate by flashing blue on the cap.
So there you go, satisfying your hydration needs during the day at the office or on a day out with LIZ always in your bag.
Now that you have something to quench your thirst with a reusable thermos flask, we also offer you a reusable and very design cutlery: Magwares!
Magware is a lightweight, compact aluminium cutlery set that attaches together with magnets for easy transport. With Magware, no more disposable and polluting plastic cutlery, now you can bring your own reusable and ecological cutlery everywhere you go.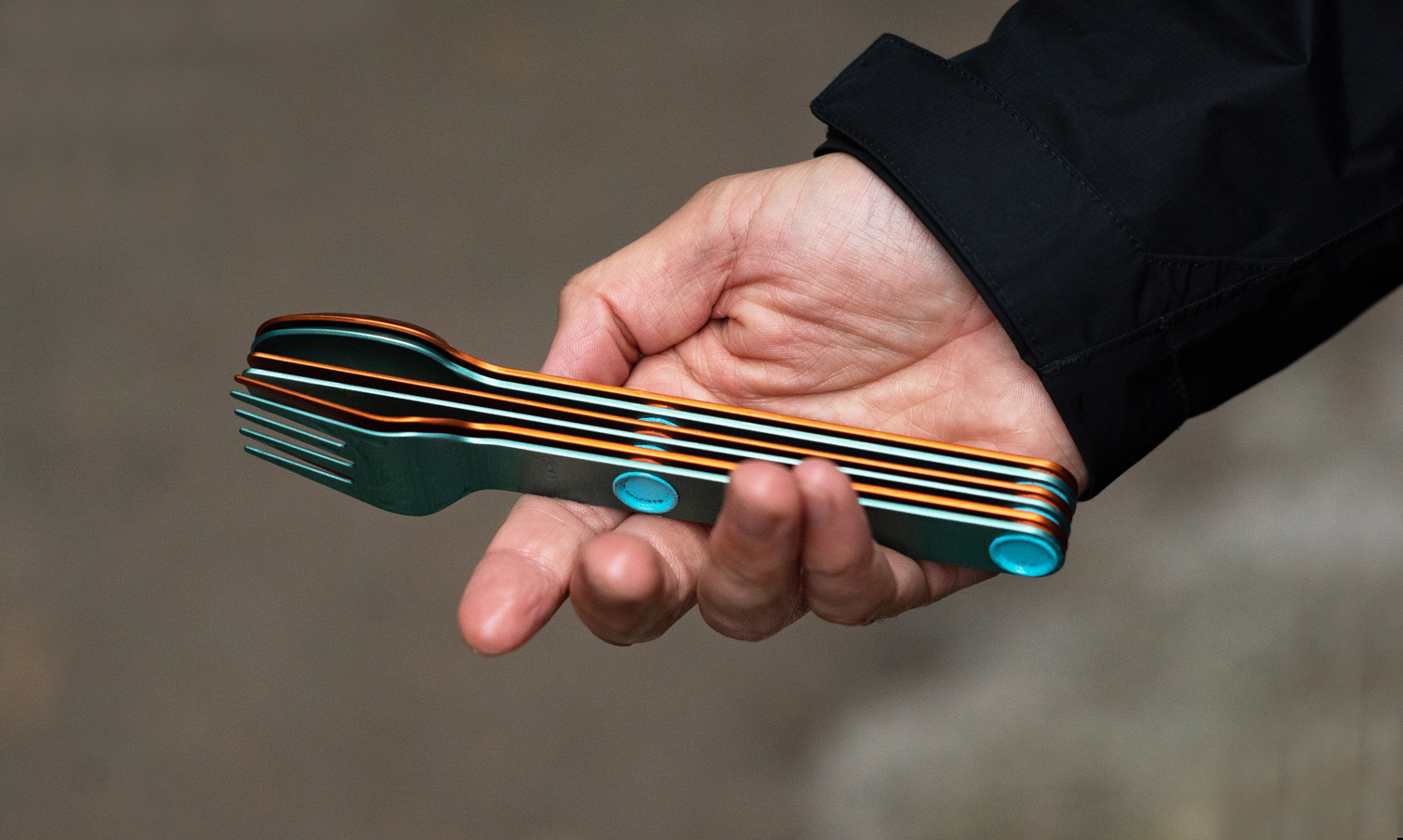 Magware cutlery is available in a range of bright, trendy colours to add a touch of fun to your dining experience. And to make sure it's always there when you need it, it simply washes under the tap, dries quickly and stores away without taking up space in your bag.
And a little surprise, there is also a chopstick version of the magwares for Asian meals!
With these 2 brands NOERDEN for the LIZ bottle and FULL WINDSOR for the Magware cutlery, we have an ideal alliance of 2 useful products in the Foodtech field to have with you the essential necessities for small meals taken outside (but nothing prevents you from using them at home as well of course).
Liz and Magware are distributed in Switzerland by Red-Dolphin, you can offer them to yourself or as a gift, they are both safe and original.
Comments
No comment at this time!
Leave your comment